Financial aid •
November 2, 2022
Virginia Commonwealth University financial aid: a complete guide
Read all about financial aid at Virginia Commonwealth University, including scholarships, loans, and grants.
Virginia Commonwealth University was founded in 1838 as the Medical College of Hampden-Sydney and later the Medical College of Virginia. It took the name Virginia Commonwealth University in 1968 when it merged with Richmond Professional Institute. As a public university, it keeps costs low for Virginia residents who are interested in its more than 200 different degree programs.
If you think VCU might be the right college for you, we'll tell you everything you need to know about how you can afford the cost of attendance.
A snapshot look at Virginia Commonwealth University 
VCU is a public research university with a focus on health sciences. Its mission is to benefit the community through "real-world learning that furthers civic engagement, inquiry, discovery and innovation, research that expands the boundaries of new knowledge and creative expression and promotes translational applications to improve the quality of human life, and interdisciplinary collaborations."
Though the school may have begun with a focus on the health sciences, students can also study many other topics, including business, accounting, art history, cinema, and more. Students in every subject area can benefit from the school's research focus and can expect to receive a top-notch education.
Outside of classes, VCU offers an exciting campus in Richmond, Virginia, the state's capital. Students can explore the city or get involved with one of VCU's hundreds of student organizations and sports teams. The school is also located a less than two hour drive from Washington D.C. the capital of the United States. That means students can easily access the capital's museums, culture, and entertainment.
Ranking: 172nd in National Universities
Size: 21,943
Demographics: 40% male, 60% female
Acceptance rate: 86%
Average GPA of accepted student: 3.70
Key dates and deadlines (2022):
Application: January 15th
Financial aid deadlines: February 1st
A look at scholarships offered by Virginia Commonwealth University
Unless you've been living under a rock, you won't be surprised by the fact that paying for college is hard. A degree can easily wind up costing $100,000 or more, so many people and families spend decades trying to save up enough money to pay for school.
If you find yourself looking for extra money to pay for college, the best thing you can do is try to earn scholarships. Scholarships are free money that you can put toward your tuition and other educational expenses. Best of all, you don't have to pay scholarships back after you graduate.
There are all sorts of scholarship programs out there that offer awards for everything from getting good grades to being good at sports. You can also win scholarships based on art, essay contests, or other specific interests.
VCU's financial aid office has a web page dedicated to the different scholarship programs available to students. One important note is that while the application deadline at VCU is January 15th, the financial aid office has additional scholarship programs available to students who apply by November 1st.
Outside of the scholarships that VCU awards, you can also apply to scholarship programs operated by businesses and community groups. Many organizations offer scholarships ranging from a few hundred to a few thousand dollars, and every little bit helps.
With some searching, you can find scholarships for almost anything you can think of.
Earning scholarships is the best way to pay for school, so you should try to maximize how many you earn. Read our financial aid tips and tricks for more resources on earning scholarships and other college funds.
Student loans
Scholarships are, by far, the best way to pay for college, but not many people receive enough scholarship funds to pay for the entirety of their education.
If you need more money to pay for school, the next best thing to do is start looking for student loans. Loans have an obvious drawback: you have to pay them back, plus interest. However, they can be an important tool if you want to invest in your education.
Just like for scholarships, VCU's financial aid office maintains a page outlining the different loan programs that are available to students.
The best student loan program is the Federal Direct Loan Program. As its name implies, these loans come directly from the United States government. There are 2 types of loans offered by the government: subsidized and unsubsidized.
Subsidized loans are the better of the 2. With these loans, the government will cover the interest while you remain in school. With unsubsidized loans, interest starts building up right away, making unsubsidized loans more expensive.
Once you've maxed out your government loans, you may still need more money to pay for school. If you find yourself in this position, the next step is to start applying for private student loans.
Private lenders include banks, credit unions, and other companies offering college students loans. These can help you pay for school, but they're not as good as federal loans. Private student loans tend to have higher interest rates, making them more costly. They also lack perks and protections like loan forgiveness and income-based repayment.
Before you consider applying for private student loans, you should max out your government loans.
If you're thinking about getting loans to pay for college, it's important to understand how they work. You can read our article on student loans, where we break it down.
FAFSA
When it comes to receiving financial aid to pay for college, the most important thing you can do is submit the Free Application for Federal Student Aid (FAFSA).
The FAFSA is a financial aid application that the government and most colleges across the United States use to determine how much aid students will receive.
To fill out the FAFSA, you'll have to sit down with your family and fill out some information about your financial situation. This includes things like your family's annual income and how much money your family has saved for college. The information you provide will help the government calculate your expected family contribution (EFC) to the cost of your education. 
To determine your total financial need, subtract your EFC from your school's cost of attendance. The higher your financial need, the more need-based financial aid you can expect to receive.
However, keep in mind that most colleges do not commit to meeting 100% of their students' financial needs. That means you'll need to come up with the remaining funds some other way.
The FAFSA process starts on October 1st of the year prior to the academic year in which aid is awarded. That means that you can apply for aid for the 2023-2024 school year starting in October 2022.
The FAFSA deadline is the last day of June. However, VCU has a deadline of February 1st, so it's in your best interest to fill out the form as soon as you are able to. Some programs award on a first-come, first-served basis and award until the money runs out.
Filling out the FAFSA can take some time, so prepare yourself by learning more about how long it takes to complete the FAFSA.
Virginia Commonwealth University financial aid FAQs 
We'll answer a few more questions you may have about getting financial aid at VCU.
What is Virginia Commonwealth University's cost of attendance?
VCU is a public school, so its cost of attendance is different for residents and non-residents.
Virginia residents will pay $27,932 to $36,454, depending on their living situation. Of that amount, $15,642 is tuition. Non-residents pay an additional $21,946 in tuition, making their cost of attendance range from $47,118 to $56,640.
Can students from out-of-state get financial aid?
Yes, out-of-state residents are eligible to receive financial aid at VCU. However, there may be fewer aid options available and students who come from outside Virginia can expect to pay a higher tuition.
How many students get a full ride?
VCU does not publish the number of students that get a full ride at the school.
At VCU, 59% of students receive some form of need-based financial aid, with the average need-based award totaling $12,152.
Can graduate students receive financial aid?
Yes, VCU offers a variety of financial aid options to graduate students, including assistantships, fellowships, and scholarships. Financial counselors at the office of Student Financial Services are available to assist graduate students in understanding their options for financial aid.
What is the financial aid application process?
The application process at VCU starts with filling out the FAFSA. Undergraduate students should complete the FAFSA by February 1st to ensure that they are eligible for all forms of financial assistance at VCU.
Can international students receive financial aid?
Yes, international students are eligible for some forms of financial assistance at VCU. Certain programs, such as federal student loans, are only available to eligible students from the United States.
What scholarships can prospective students earn?
Incoming students who apply by February 1st can receive valuable scholarships, including the Presidential, Provost, or Deans' Scholarship. These awards cover between $8,000 and $16,000 of tuition each year, with the Presidential Scholarship also covering room, board, and some fees.
Are there special scholarships for current students?
VCU offers specific scholarship opportunities to incoming and transfer students, but current students can also apply for scholarships directly from their academic department.
Does VCU consider my financial circumstances when awarding aid?
Yes, VCU participates in a variety of grant programs and offers scholarships and other forms of need-based aid. If your financial circumstances make it difficult to afford a college education, VCU may be able to offer sufficient aid to make a degree affordable.
Bank with Mos to unlock benefits to help you save and earn — like Scholarship Match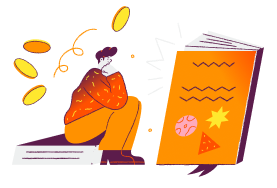 Universities like Virginia Commonwealth University that you might be interested in
If you're interested in going to VCU but aren't sure whether it's the right choice for you, consider these alternatives.
University of Virginia
The University of Virginia is one of the top-rated public universities in the world, making it an appealing option for students from Virginia who want a world-class education at a reasonable cost.
Founded in 1819 by Thomas Jefferson, the University of Virginia aims to "advance human knowledge, educate leaders and cultivate an informed citizenry."
Students at the university can select from hundreds of degree programs across the university's more than a dozen schools. There is also a thriving campus life where students can join some of the hundreds of student organizations or enjoy UVA's athletic programs.
William & Mary
William & Mary is a public university located in Williamsburg, Virginia. The school heavily focuses on research and has a storied history that runs from its founding in 1693. The school is the second-oldest institution of higher education in the United States.
Despite its pedigree and the top-notch education William & Mary offers, it keeps costs relatively low for residents, boasting a cost of attendance of $40,824 for in-state students.
James Madison University
James Madison University is the newest school on this list. Founded in 1908, JMU is a public university located in Harrisonburg, Virginia.
The school boasts many accolades, including rankings as the #2 public university in the South and #1 most innovative university in the South, according to the U.S. News & World Report. Students at JMU can benefit from the school's low student-to-faculty ratio of 16, average class size of 25, and the large number of athletic and student organizations that operate on campus.
JMU also keeps costs very low, with a total cost of attendance of just $24,816 for in-state students.
Conclusion 
VCU is a school with history and many firsts to its name, including being the first school of social work and participating in the first organ transplants in Virginia. If you're interested in a public university that has a history of being on the cutting edge, you might be interested in Virginia Commonwealth University.
Paying for college isn't easy, but the good news is that Mos can help.
With Mos, you can get help receiving more financial aid, applying for hundreds of scholarships and grants, and writing scholarship essays to help you earn extra funding to pay for tuition. Why not get started today?
Get paired with a financial aid expert

Get more money for school
Get me my money